ECONOMIC FORECAST FOR SECOND HALF OF 2023
Vietnam's economic growth in the first half of 2023 was lower than the target set by the government. Amid uncertainties in the global economy, Nhan Dan ran a series of articles on the related challenges and opportunities, as well as suggestions for the Vietnamese economy to overcome the difficulties to achieve growth breakthroughs.
Pledges of foreign direct investment (FDI) to Vietnam have rebounded after months of decline, with the emergence of projects worth billions of US dollars. Amid economic difficulty, the fact that foreign investors continue to pour a great amount of capital demonstrates their confidence in Vietnam's business and investment climate.

In early 2023, more than 200 Dutch enterprises arrived in Vietnam to explore business opportunities through 30 investment promotion events. In June, President Yoon Suk Yeol was accompanied by more than 200 leading enterprises from the Republic of Korea during his state visit to Vietnam.
The highlight was in July when LG Innotek decided to invest an additional 1 billion USD into its project in Hai Phong, raising the total capital to more than 2 billion USD. Many others have also pledged to expand their investments in Vietnam.
A series of memorandums of understanding (MOUs) on cooperation between the ministries, sectors and businesses from Vietnam and the RoK were signed within the framework of the Vietnam-RoK Business Forum on the occasion of state visit by the RoK's President Yoon Suk Yeo to Vietnam.
With the participation of 205 enterprises, including leading Korean corporations such as Samsung, LG, SK, Hyundai Motor, and Lotte, an open future in Vietnam-RoK investment cooperation is being promoted.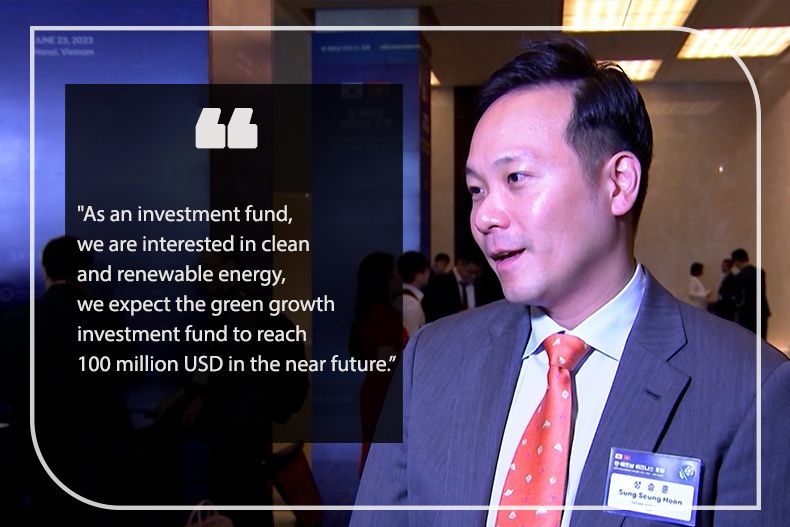 According to the latest data by the Department of Foreign Investment under the Ministry of Planning and Investment, the total newly registered capital, adjusted capital, and capital contributions and share purchases of foreign investors stood at nearly 16.24 billion USD by the end of July, a year-on-year increase of 4.5% and up 8.8 percentage points compared to the first six months of the year.
New investment capital of FDI projects advanced by 38.6% in the first seven months of this year, while newly registered capital climbed up 4.5% and the number of projects rocketed by 75.5%. Which, Singapore and the RoK were the two largest FDI investors in Vietnam over the past seven months. The additional capital of many firms has continued to pour into Vietnam, showing the increasing confidence of major investors in Vietnam.
"We have signed a memorandum of cooperation with Vietnamese partners worth 5 million USD and we expect more support from the government to be able to continue getting more effective access to the Vietnamese market."
– Mansoon Chang –
CEO of Samdawon Co., Ltd
A series of high-level visits by several leaders from countries and international corporations to Vietnam in the first half of this year will also stimulate FDI inflows in the following quarters. For example, Boeing recently established a new office in Hanoi, Intel's intention of investing billions of US dollars is on the table and P&G continues to expand its factory in Binh Duong, among others.
The statistics for the seven months of 2023 show the rebound of FDI inflow, which is also expected to make a breakthrough in the last months of the year. However, investment flows are always changing, so, how to continue the improvements to the business environment for sustainable growth remains a challenge.
Especially in the context of selective FDI attraction, it is a mandatory requirement to ensure quality, efficiency, and environmental protection in FDI projects.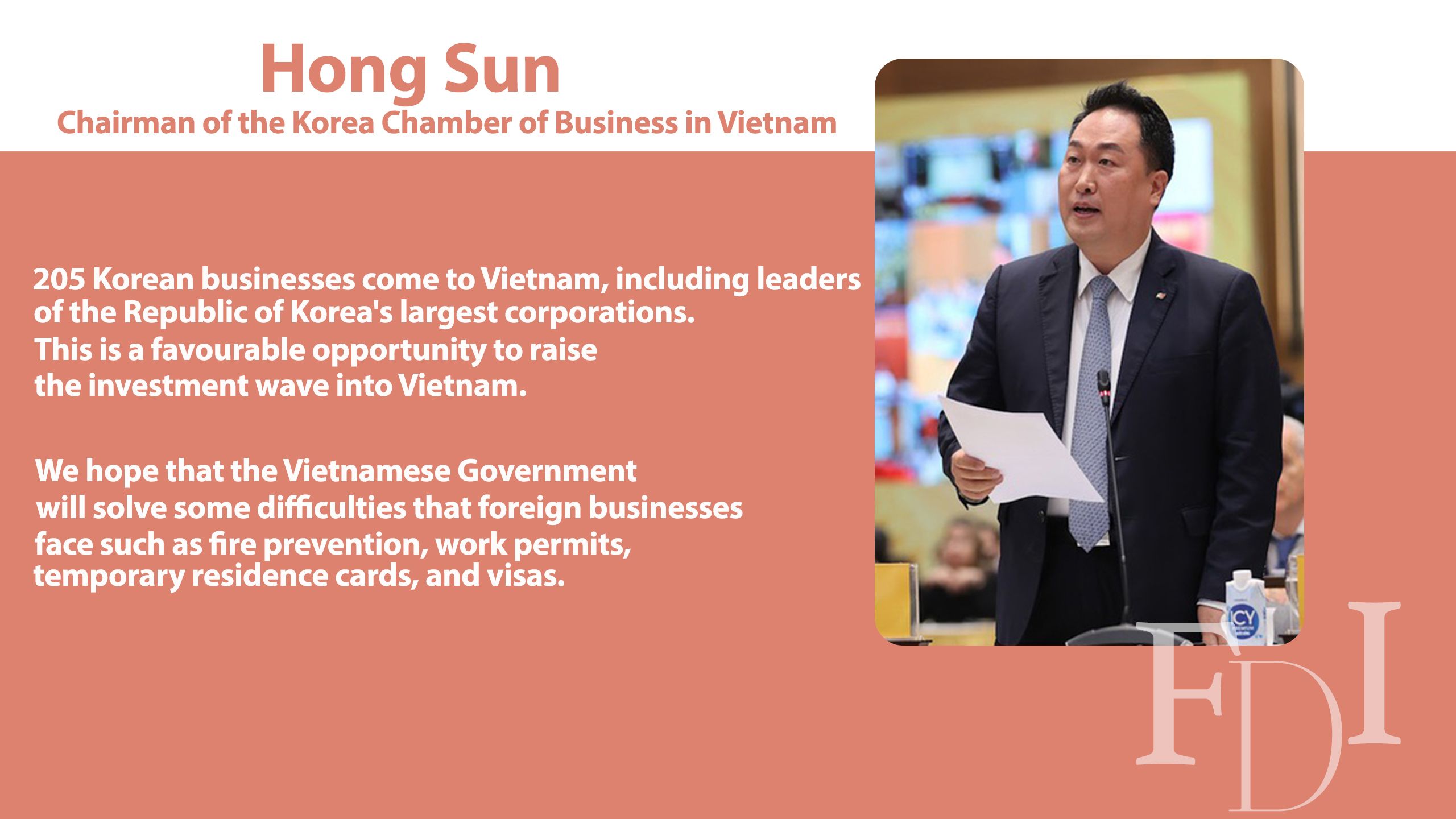 According to the General Statistics Office, the growth rate of new projects (up 75.5%) is higher than the growth rate of total new investment capital (up 38.6%), showing that small and medium-sized foreign investors continue to care and believe in Vietnam's investment environment and make new investment decisions.
While large corporations are now cautious, carefully consider continuing to make large investments in Vietnam, in the context of the impact of the global minimum tax policy effective from 2024.
Recently, in a conference with foreign investors, the Prime Minister also shared a very clear message that Vietnam would continue to further improve the business investment environment, further support to solve problems, and difficulties for investors. Vietnam would continue to strengthen investors' confidence in the investment environment, business and government policies, which is the most basic motivation to further promote foreign investment attraction activities in the near future.
NGUYEN ANH TUAN
Deputy Director of Foreign Investment Department, Ministry of Planning and Investment
In the context that Vietnam is aiming to attract investment selectively, and at the same time, FDI capital from businesses aiming for sustainable development, some investment fields related to the digital economy, green economy, innovation, and renewable energy are all promoted investments.
Therefore, improving the business environment, ensuring the capacity of domestic partners, strengthening long-term supply chains, and building a low-carbon supply chain are urgent issues. These are the factors that attract more businesses from Vietnam's major partners, such as Singapore, the United States, and the Republic of Korea.
Speaking about domestic businesses' capacity to meet the demand and requirements of international partners, Nguyen Van Nghia, Chairman and CEO of ANCL Group - a company specialising in component manufacturing for semiconductor, automotive, healthcare, oil and gas industries – Vietnamese businesses have continuously been renovating and adjusting to meet international requirements. Recognising that their position and starting point are not high, Vietnamese businesses have identified continuous learning as a crucial part of the overall goal to attract more major trade partners.
Opportunities are still open, but investors always have many choices. Therefore, efforts to improve the investment and business environment need to be further strengthened to maintain Vietnam's FDI attraction.
Attracting large corporations to invest is a success, but retaining FDI firms is also a huge pressure, requiring Vietnam to continue improving its institutions, business environment, infrastructure, and especially the quality of human resources. It is necessary to unify regulations before issuance to avoid overlapping regulations that may cause difficulties in the implementation for businesses.
Published: August 2023
Production Manager: NGOC THANH - HONG VAN
Content: KHANH GIANG, TRUNG HIEU
Design: NGOC DIEP - VU TUAN
Photos and clips: TRUNG HIEU