In June 2020, the Prime Minister approved the national digital transformation programme until 2025 with a view to 2030, under which Vietnam will become a stable and prosperous digital country, pioneering in the testing of new technologies and models.
---
From "four no's" to "four have's"
As an important component of national digital transformation, and with the mission of leading, digital government must take the lead in creating the development space for the digital economy and digital society.
Three months ago, the Prime Minister approved the e-government development strategy towards digital government for the 2021-2025 period, with a view to 2030. This is the first time that Vietnam has issued such a strategy, under which Vietnam will be among the 30 top countries in the UN rankings by 2030.
The strategy sets out six key groups of tasks, namely fine-tuning the legal framework; developing digital infrastructure; developing national digital platforms and systems; developing national digital data; developing national applications and services; and ensuring national safety and cybersecurity.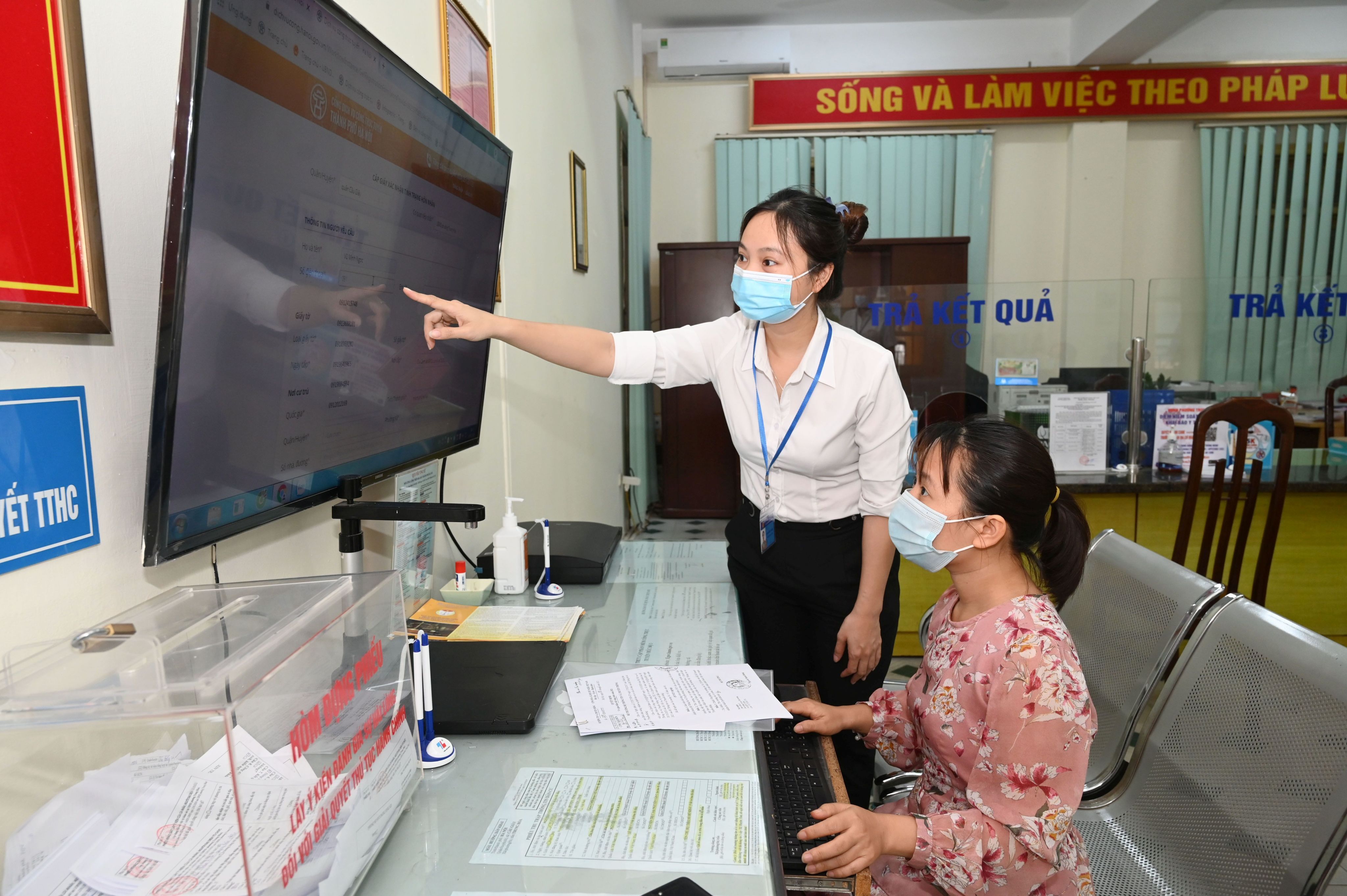 The emphasis is given to developing online public services based on the people's demand and their life events, in which the people are only required to provide information once in their lifetime. The strategy highlights that the open orientation is for the people, enterprises and other organisations to take part in the operations of government agencies in an appropriate manner and interact with government agencies so as to increase transparency, enhance service quality, solve problems and create values for society together.
In the past, the development of digital government aimed to serve the people, enterprises and society better. Now it additionally aims to equip public servants with the necessary tools so that they can fulfil their duties most effectively. Such tools include virtual assistants or collaboration platforms in the digital space.
Digital government is essentially e-government, supplemented with changes in the approach and implementation with the help of digital technologies. Put simply, e-government is defined by "four no's", namely meeting with no in-person contact; processing documents with no papers; handling administrative procedures with no contact; and payment with no cash.
Besides the content of e-government, digital government now includes "four have's", namely having all secure actions in the digital space; having the ability to provide new services quickly; having the ability to optimise the use of resources; and having the ability to facilitate development, lead national digital transformation, and deal with major socio-economic development issues effectively.
Public services and digital trust
The most important tasks of the National Committee on Digital Transformation are conducting research and proposing to the Government and Prime Minister the direction and solutions to deal with issues in the implementation of policies to promote the national digital transformation process, closely aligned with administrative reform; developing digital government, digital economy, digital society and smart cities; and facilitating the implementation of the fourth industrial revolution in Vietnam.
In June 2020, the Prime Minister approved the national digital transformation until 2025 with a view to 2030, under which Vietnam will become a stable and prosperous digital country, pioneering in the testing of new technologies and models. Since then, amid the complicated developments of COVID-19 throughout the country, the national digital transformation process has been accelerated in all fields. The concept of digital economy and digital society is no longer alien to Vietnamese citizens. Digital technology has been employed effectively in preventing the spread of the virus, maintaining economic activity, online education, online working and especially the implementation of public services.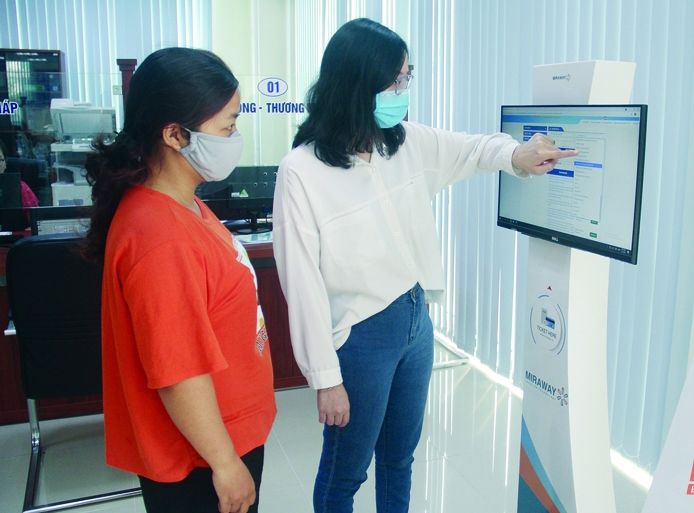 In 2021, the Ministry of Information and Communications sets a target to take all online public services of eligible ministries, agencies and local authorities to level four, considering it as a prerequisite for the operation of e-government towards digital government. The national ratio currently stands at 45%. In order to narrow the gap between the actual figure and the target, Deputy Minister Nguyen Huy Dung stated that it is necessary to have synchronous and aggressive actions from ministries, agencies and local authorities because digital government is e-government implemented at the local government level, which plays a major role in creating a better-serving government.
"In addition to taking public services to level four, breakthrough solutions are needed to enhance the effectiveness of online public services in terms of maintaining online users and the creation of online files by at least 30% in 2021. That is when online public services have been truly brought to life to serve the people and enterprises better", emphasised Deputy Minister Nguyen Huy Dung. It is also the formation of digital trust during the implementation of the national digital transformation process.
With regards to the development of an online public service system to promote the formation of digital government, Ngo Hai Phan, head of administrative procedure control at the Government Office, stated that the electronic information system to handle administrative procedures has been formed in a synchronous and consistent fashion from the central to the local levels, serving as the foundation to support and promote the handling of administrative procedures on the digital space. In such a system, the National Public Service Portal plays the central role.
Since its launch in December 2019, the portal has achieved many results recognised by the people and businesses such as more than one million successfully registered accounts; provision of over 3,100 services; and making non-cash payments for fees, charges, insurance, taxes and administrative violations worth VND258 billion in total. In addition, over 70 million files have been synchronised with the portal. This is an important data source for ministries, agencies and localities to monitor and evaluate the settlement of administrative procedures.
Developing and mastering digital infrastructure
Digital infrastructure consists of telecommunications infrastructure and cloud computing. In order to develop a digital government, Vietnam must master the digital infrastructure. Components of digital infrastructure serving for digital government and administration are interrelated and have impacts on together, such as the interconnection associated with data sharing and guarantees by law. The construction of digital infrastructure requires the perseverance and joint participations of the whole political system from central to local levels, including enterprises and people.
Since 2021, Vietnam has deployed a large-scale 5G network, aiming to become one of the countries that successfully piloted 5G technology in the world. 5G internet and fixed broadband will play a very important role in the coming stage of development. According to the National Institute of Information and Communications Strategy, the 5G mobile network will contribute over 7% to Vietnam's GDP in 2025.
After completing the pilot and implementation of "Make in Vietnam" 5G devices in a narrow scale, Military-run telecommunications group Viettel will continue to deploy 5G networks in localities around the country during the 2023-2025 period, meeting the demand for around 15 million accounts, and will implement a large-scale 5G network from 2026.
Spirit of "Make in Vietnam"
The process of digital transformation has clearly reflected in many socio-economic aspects in Vietnam over the recent years. With three main pillars of digital Government, digital economy and digital society, Vietnam is one of the pioneering countries in the world to develop and issue a National Digital Transformation Programme towards meeting the requirements for the country's development in the new era and the context of the fourth industrial revolution
Nguyen Huy Dung,
Deputy Minister of Information and Communications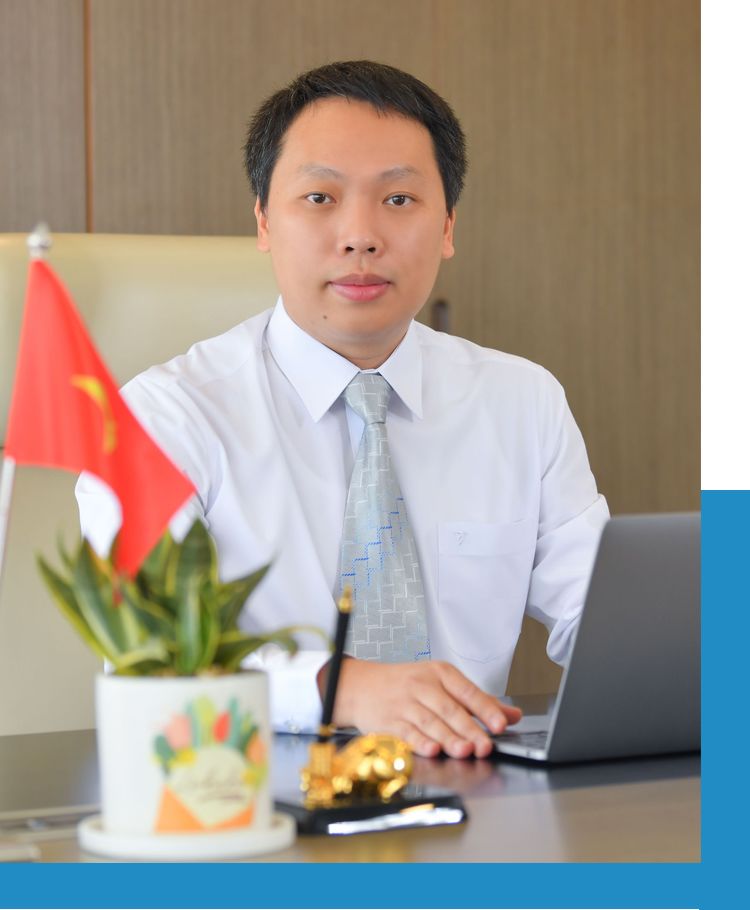 The focuses of the Digital Business Development Strategy are the spirit of "Make in Vietnam", the transformation of Vietnam into a digital nation, the solving of Vietnamese problems through use of technology, the development of digital transformation platforms, the mastery of technology by enhancing its application, and the ability to reach out to the world from the cradle of the domestic market.
To date, 100% of state agencies from central to centrally run provincial and city levels have launched portals and websites to provide people and enterprises with online public information and services. The rate of level 4 online public services reached over 48% by September 2021. The National Public Service Portal has provided more than 3,100 online public services at level 3 and level 4; meanwhile, the proportion of e-documents exchanged between state agencies has increased steadily each year, reaching saturation of 90.8% by 2020.
Vietnam climbed 13 positions from 99th in 2014 to 86th in 2020 among the 193 countries in the e-government development index (EDGI) rankings launched by the United States. Vietnam was also listed the top 25 of the 193 countries and territories worldwide in the Global Cybersecurity Index (GCI).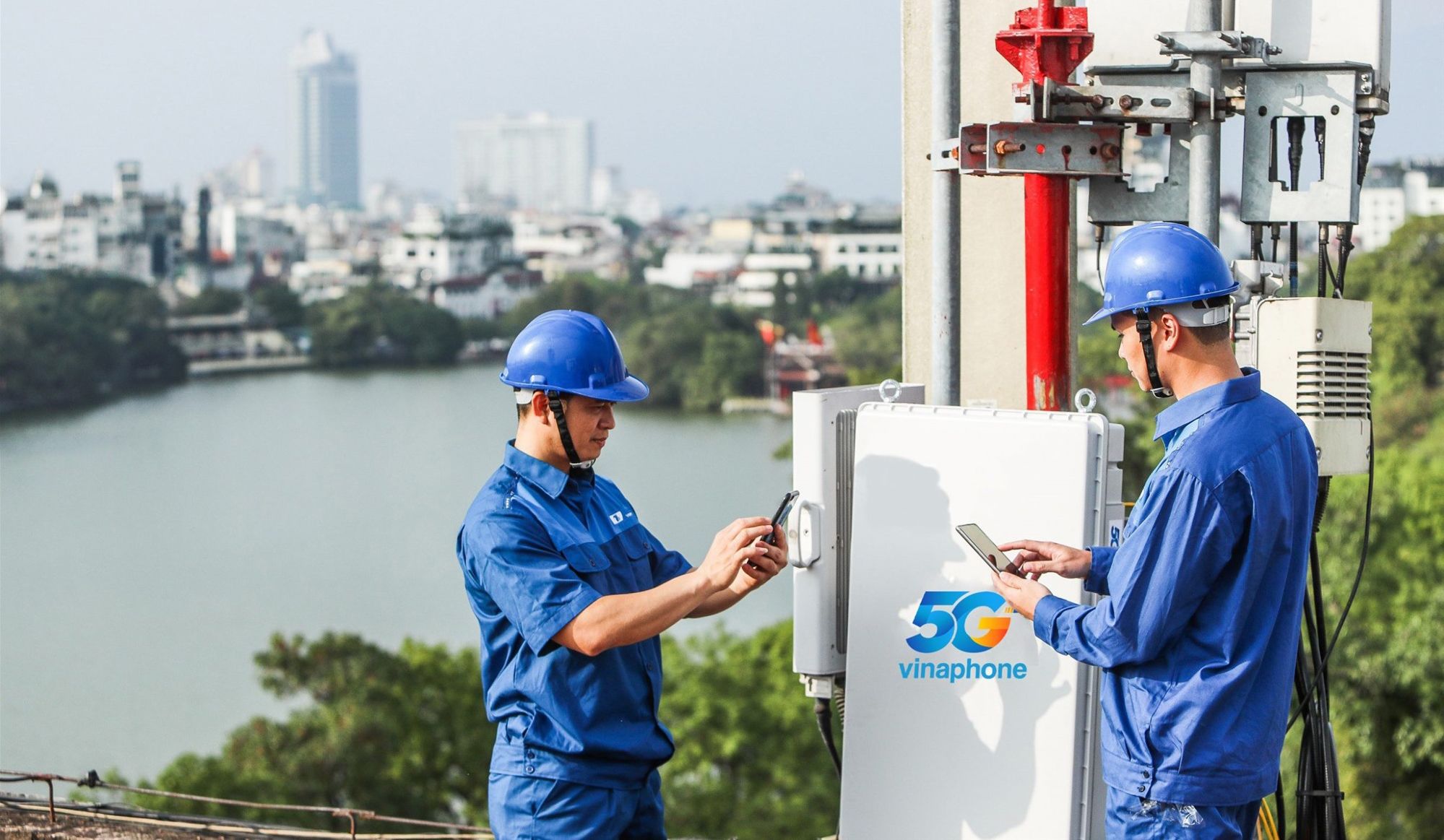 Hanoi has been developing 5G network to serve digital economy.
Hanoi has been developing 5G network to serve digital economy.
Operated in early July 2021, the national population database is one of six large and interconnected national databases serving as a resource for the process of building a digital society. The database has been growing more useful for people's lives, significantly contributing to the epidemic prevention and control and economic recovery in the country.
Six national databases consist of: national population database, national insurance database, national land database, national business registration database, national population census database and national finance database.
Experts recommended that, in order to better serve people's lives, it is necessary to optimise databases while integrating and connecting with the national population database. The Ministry of Science and Technology has recently coordinated with relevant agencies and organisations to develop a national database system on science and technology, focusing on updating information about digital technology under the trend of the Industrial Revolution 4.0.
The national population database has been put into operation, significantly contributing to reforming administrative procedures and improving the efficiency of administrative management. If this database is better connected, shared and combined with other databases, they will make very important contributions to the process of digital transformation and socio-economic development.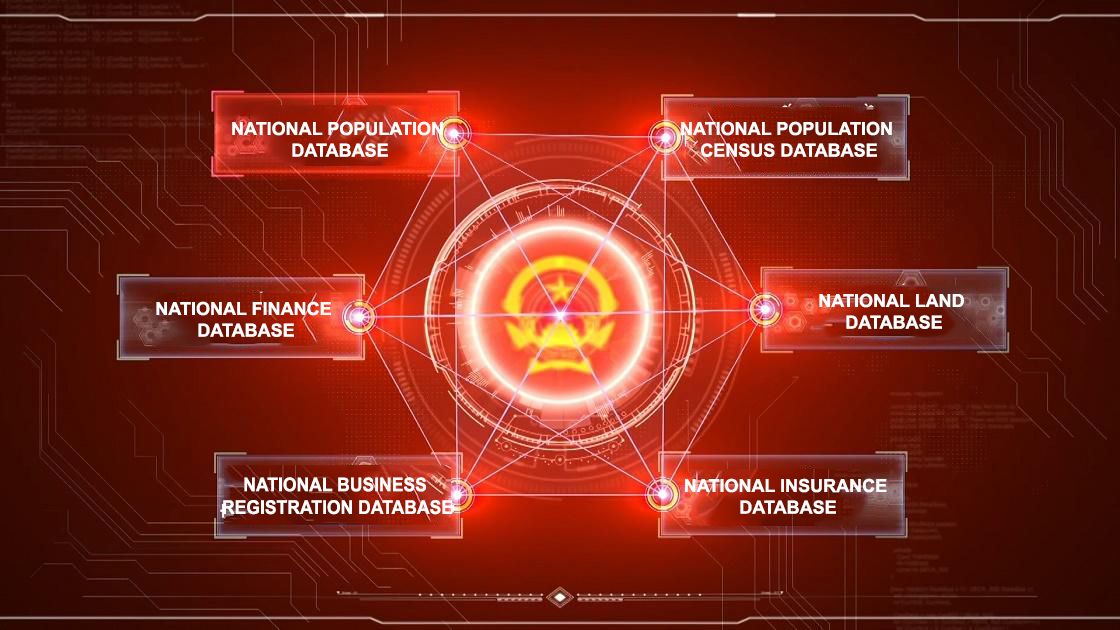 How to clear "blockage"?
Many localities have implemented quick and active application of IT as a means to create breakthroughs in recent years. Besides efforts to perfect institutions, mechanisms and policies, great attention should also be paid to the training of human resources to meet the development requirements of technology.
Da Nang city currently has quite synchronously invested in telecommunications infrastructure and IT, forming a background and specialised databases to serve the deployment of IT applications and e-government services. The city's online public service platform offers more than 97% of procedures online (66% of procedures at level 4) while piloting a number of smart city services, initially forming a digital database to share with agencies and putting into use the open data portal to publicise information and data for people and enterprises.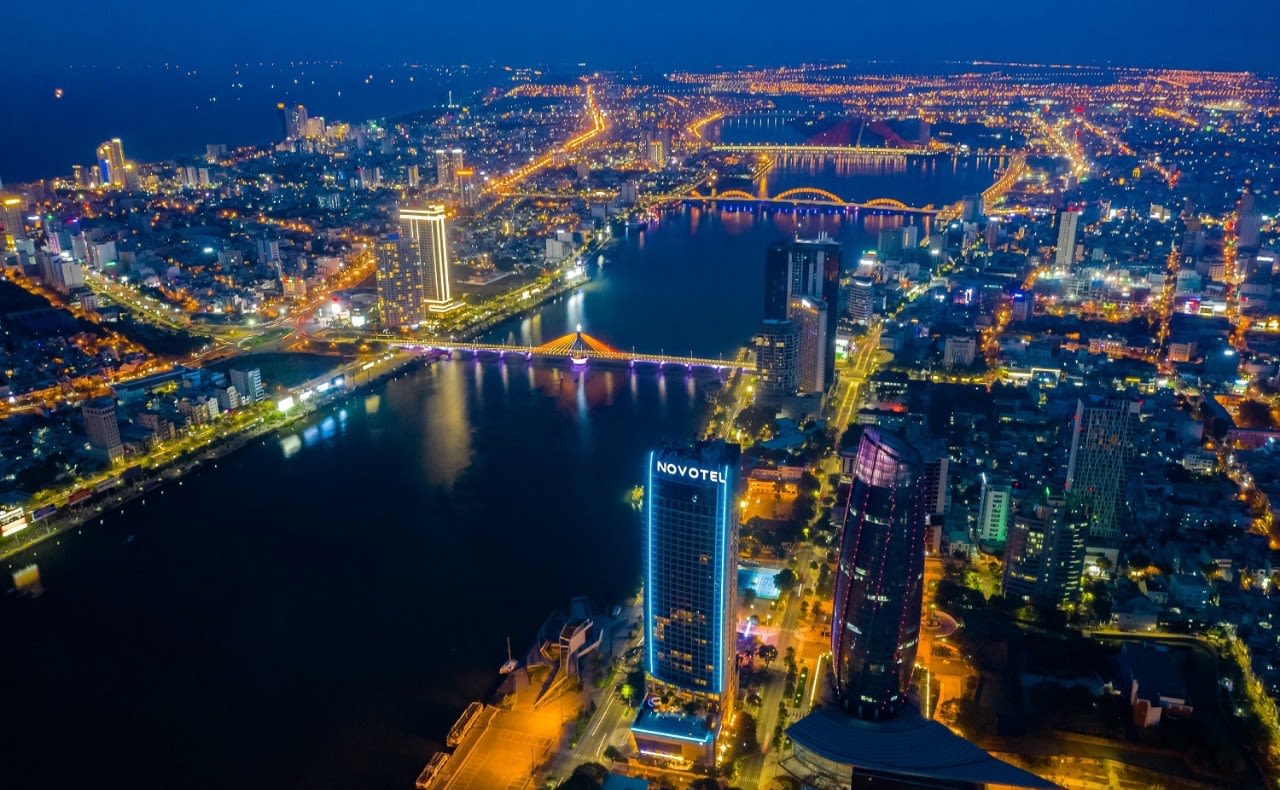 Da Nang develops towards a smart, creative and sustainable compact city.
Da Nang develops towards a smart, creative and sustainable compact city.
By the end of 2020, there were more than 9,000 enterprises in Da Nang with more than 40,000 IT workers, of which about 20,000 are in the field of software and digital content. The city has 892 full-time officials who have university degrees in IT or higher while 100% of civil servants are trained in IT skills every year. The staff can meet the application of IT in districts, wards and communes at a basic level.
Despite many efforts at the commune and ward level, there remain many difficulties in the application of IT. In Nai Hien Dong ward, Son Tra district (Da Nang), the one-stop shop service has 10 staff members, with a large amount of work, but no full-time staff specialising in IT. According to Chairman of the People's Committee of Nai Hien Dong Ward Cao Dinh Hai, the locality is encountering many difficulties. Therefore, Da Nang needs to prepare more human resources, especially human resources for communes and wards.
Hai said "The officials and civil servants at the ward have made great efforts to self-study to be able to use IT in solving work smoothly, meeting all the requirements set out by the city and ward authorities. But the difficulty is that the requirements are too high while the investment in human resources is not commensurate with requirements. Although there have been training sessions on IT and digital transformation, the ward still needs at least one full-time IT staff to clear the bottleneck from the grassroots level."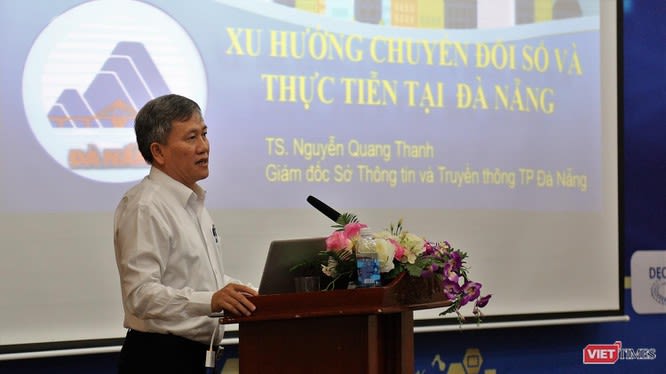 Following the issuance of the municipal Party Committee's Resolution No. 05/NQ-TU dated June 17, 2021, on digital transformation until 2025 with a vision to 2030, Da Nang has implemented digital transformation on three directions including digital government, digital society, and digital economy. In addition, digital infrastructure and digital human resources are considered foundational factors while institutions, policies, digital data, digital platforms, cyber safety and security are driving forces for digital transformation.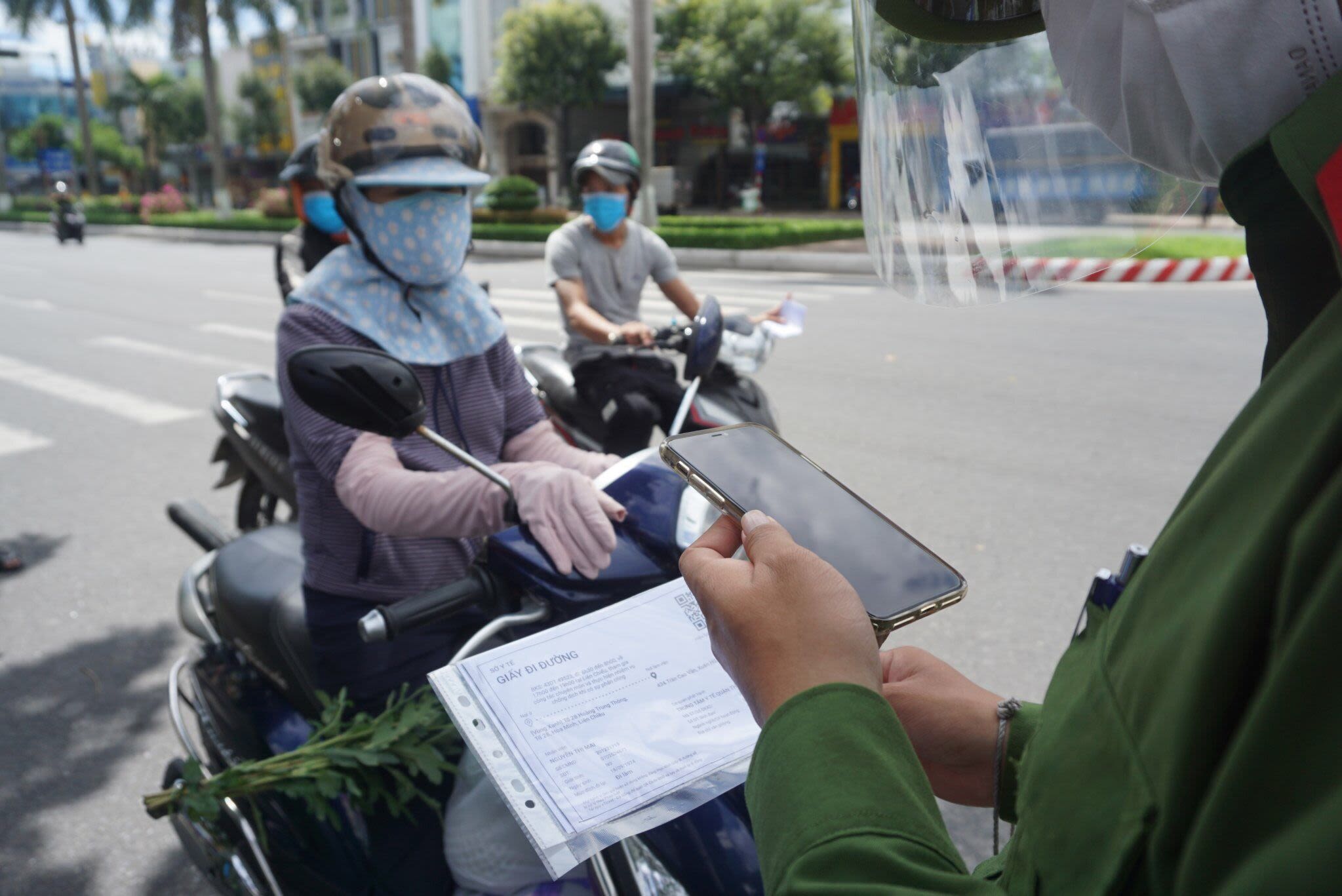 Preventing profiteering from "virtual market"
The situation of stealing and leaking personal information in the digital environment has become more and more common. Entering the "market" of information, we have the answer. The form of selling personal information online is very diverse in types and prices from a few millions to tens of millions of Vietnamese dong. Based on such data, many organisations and individuals have approached people for the purpose of profiteering.
Personal information can be stolen through methods such as using social networking tools to interact online; the inadvertent disclosure of a user's name, position, working unit or other information; or forgetting to delete information such as ID numbers and QR codes when sending tickets or boarding passes to friends. Personal information can be leaked through online shopping that requires registration information, such as mobile number, address, card number and bank account or through participation in surveys, sweepstakes, or signing up for a free membership card or other activities. Online applicants and personal information in the profile are always available which can be used to sell at very cheap prices.
The personal information protection is stipulated in Article 4 of Decree No. 117/2018/ND-CP or under the Law on Citizen Identity. However, according to the Department of Cybersecurity and Hi-tech Crime Prevention under the Hanoi Police, the handling of violations has not created a deterrent to violators due to the lack of sanctions, fine levels being two low, and the tolerant provisions of the law, among others.
Acting Director of the Vietnam Cyber Emergency Response Centre, Nguyen Duc Tuan warned that cybercriminal attack to the financial sector is very common, accounting for about 50% of all online scams. Therefore, each individual needs to encrypt their data and not access malicious software and unsafe secondary services.
Regarding technical solutions, many IT experts recommend that it is necessary to separate network areas and have separate protection plans for each network area while setting up intrusion prevention and control systems for communication areas and promoting authentication and digital signatures to secure online transactions. In addition, each individual can manage personal and financial-related accounts in the following ways: using strong passwords, with different passwords for different accounts; changing passwords regularly; promoting backup files and protecting computers and other devices with anti-virus and anti-malware software; being suspicious of unknown links; and monitoring bank statements and credit reports; among others.
"In the draft Decree on the sanctions of administrative violations in the field of cybersecurity, the Ministry of Public Security proposes to apply a fine of between VND80-100 million for the act of buying and selling personal data from 10,000 subjects or more. It has also been suggested to apply a fine of VND60-80 million to the following acts: the illegal handling of personal data; the data subject not being made aware of nor receiving notice of their personal data processing activities; personal data not being processed properly according to the registered purpose; and personal data is not being protected during processing; among others"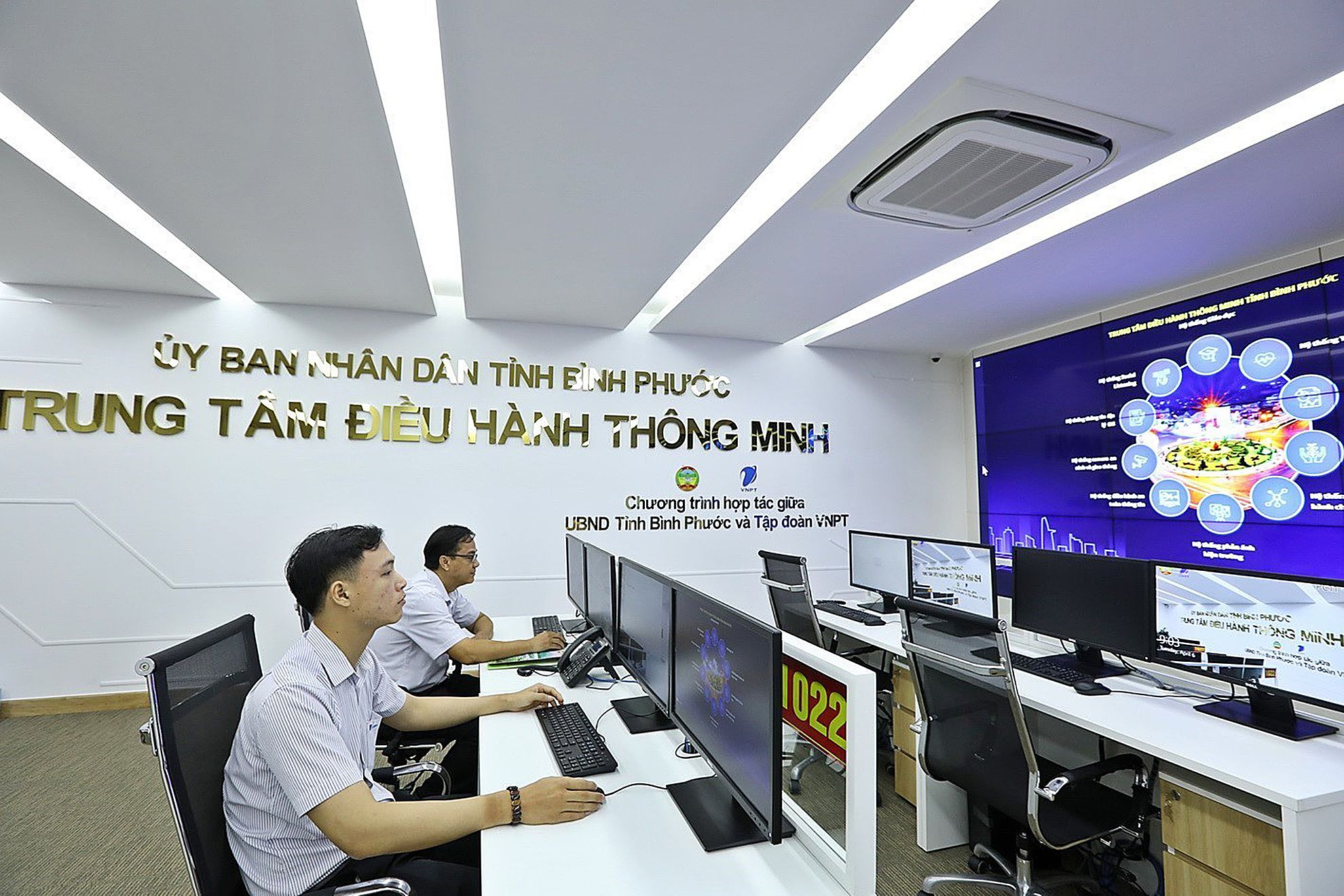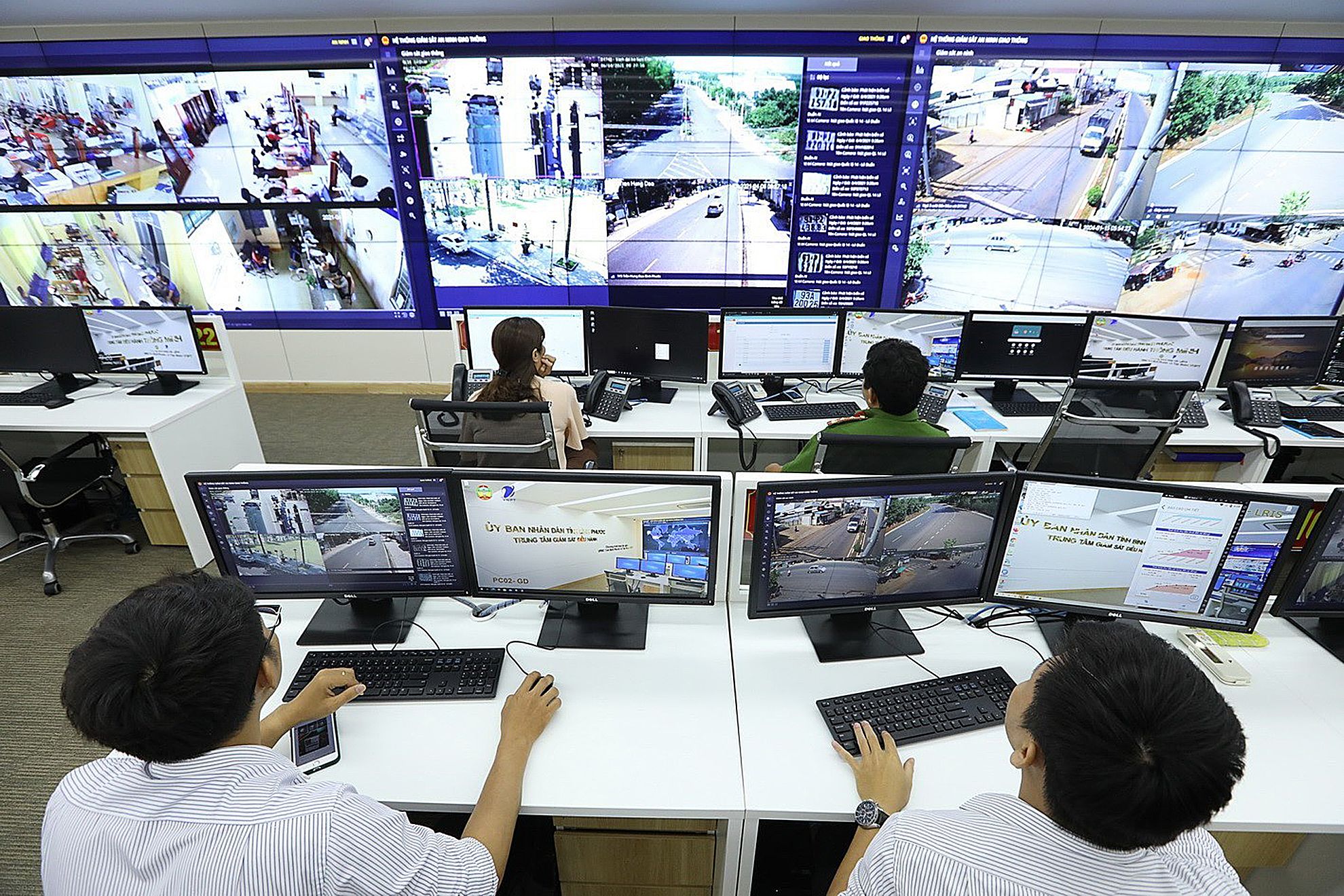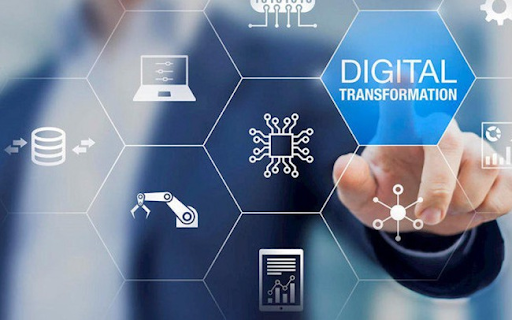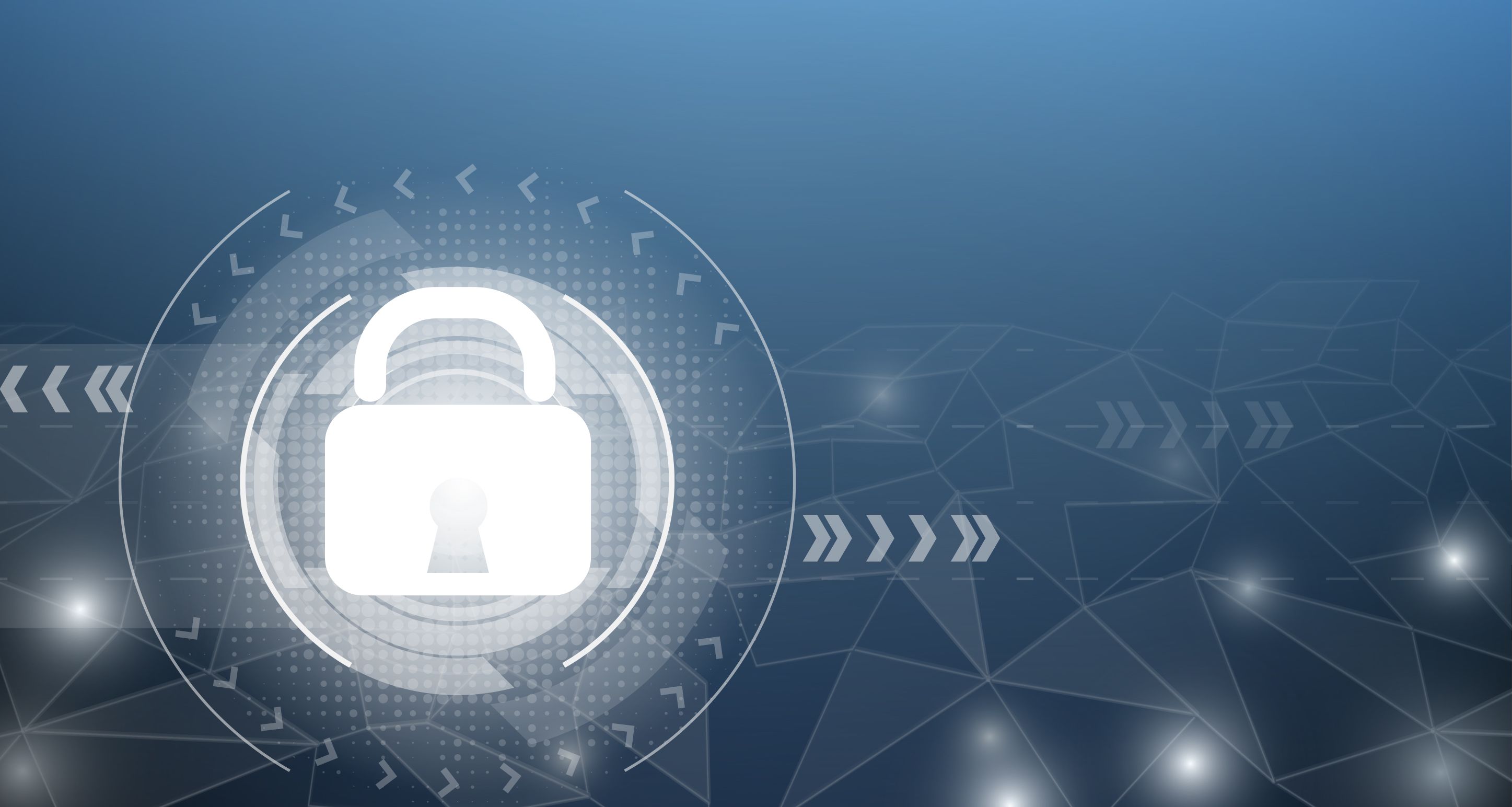 Production manager: VU MAI HOANG
Content: NGO PHUONG THAO, VAN HOC, TRAN LUU, ANH DAO
Design: PHAN ANH, DUY LONG, TRAN VU HAI
Translation: HOA BUI, KIM LINH, TRAN THUY
Photos: DANG KHOA, DUY LINH, NGOC PHU, VNA, COLLABORATORS