Paris Peace Accords 1973 - Significant milestones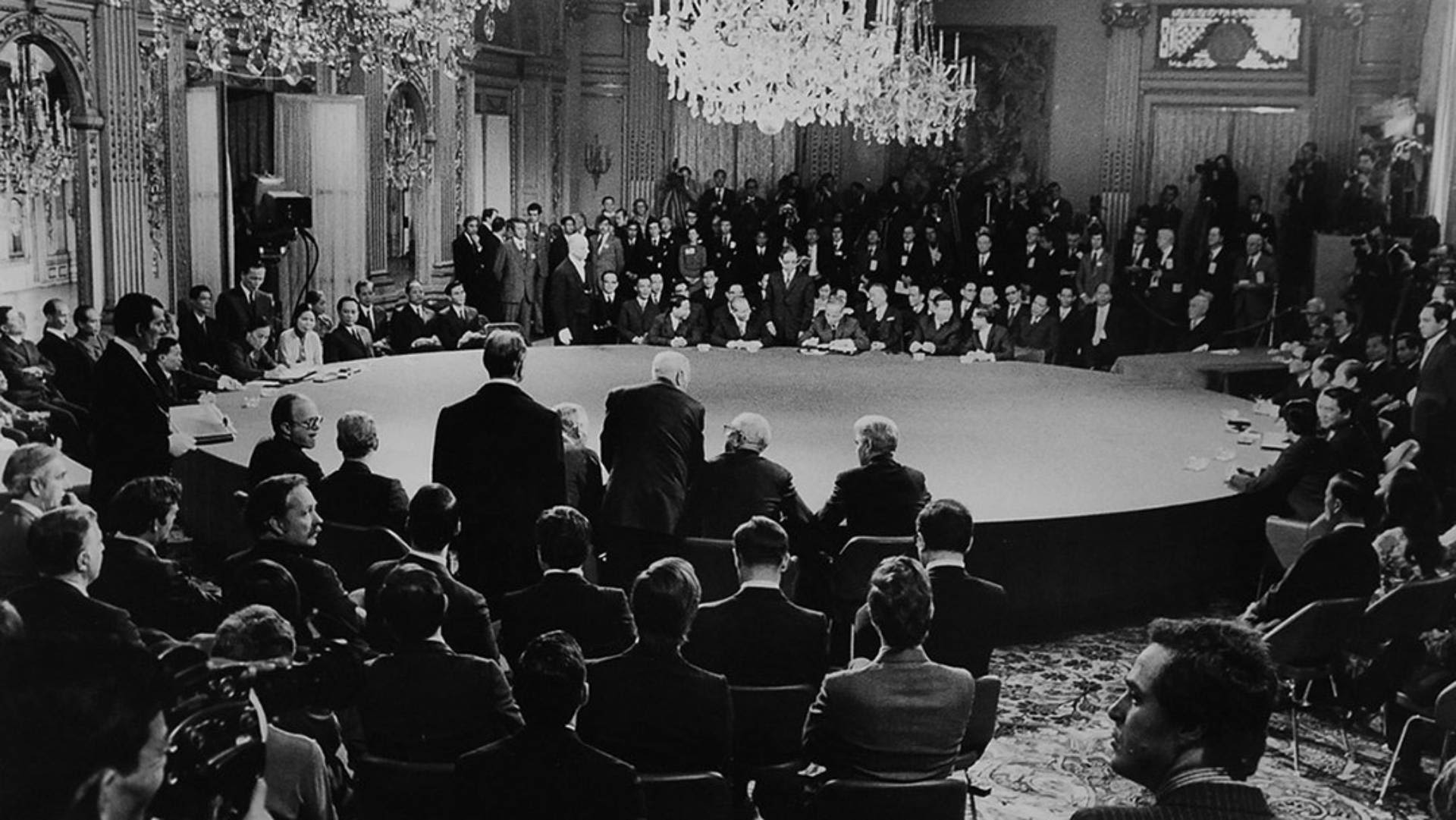 An overview of the signing ceremony of the Paris Peace Accords on January 27, 1973. (Photo: VNA)
An overview of the signing ceremony of the Paris Peace Accords on January 27, 1973. (Photo: VNA)
The Paris Peace Accords is a historic turning point, affirming the bravery, wisdom and sound leadership of the Vietnamese Party. It not only promoted the victory on the diplomatic, political and military fronts and successfully combined the strengths of the nation with the strengths of the times but also established a new position and momentum for the national struggle, and created a turning point that benefited the Vietnamese revolution, leading to the great victory in the Spring of 1975.
Let's look back at the important milestones in the negotiation process and signing of the Paris Peace Accords.
Published: January 27, 2023
Content: Bong Mai
Design: Phan Anh
Translated by NDO
Sources of reference: Party Commission of Communication and Education; Ministry of Foreign Affairs; National Archives Centre III; Vietnam Union of Friendship Organisations; Nhan Dan (People) Newspaper; Vietnam News Agency; "Paris Conference on Vietnam: A look back, 1968-1973" (World Publishing House); "Paris Conference - The Door to Peace" (Truth National Political Publishing House); "Paris Agreement 1973 – A turning point towards Peace" (Vietnam News Agency Publishing House).